Relics of the Fallen
Ver 1.1.10: New Game Modes & Bosses!
---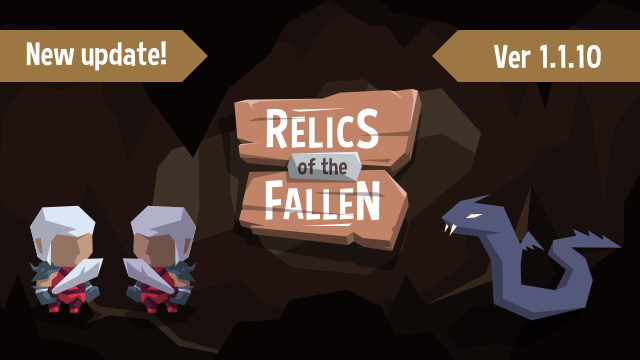 Hi guys!
Version 1.1.10 is up with 2 new game modes along with the bosses and achievements.
Slay the Serpent is like a mini boss mode where you have to kill Basilisk. This mode is easier than Meet Czernobog, it is perfect for new players after finishing the tutorial.
The other new mode is The Doppelgangers. The goal is to defeat 6 Doppelgangers of your selected hero. There are 3 types of Doppelgangers for now, one for each hero. The Doppelganger's abilities are almost the same as you hero. However, this mode is only available in the Android version: https://play.google.com/store/apps/details?id=com.crescentyr.relicsofthefallen. You can also see a sneak peek of the next dungeon in there.
We've also made some balance changes to heroes, cards, relics, and some game modes.
Enjoy!