Relics of the Fallen
Ver 1.1.5: Web and Android version release!
---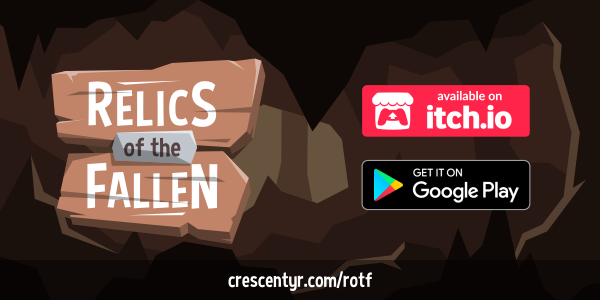 Hi everyone!
We've just released the web and android version of Relics of the Fallen. Check it out on Google Play Store: https://play.google.com/store/apps/details?id=com.crescentyr.relicsofthefallen

If you like roguelike games and/or card games, make sure to try this game.
We are planning to add more heroes, cards, relics, dungeons, and game modes in the future. So, keep in touch!
Any feedback and suggestions are highly appreciated! :)